About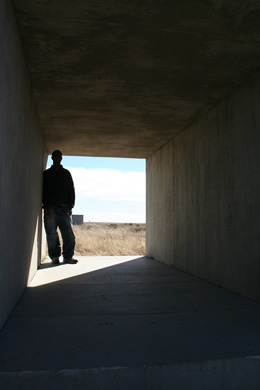 Mark is a Brooklyn-born MIT dropout using technology to build brands. He is the Founder of RUWT? Sports, a technology company based in Austin, Texas. With sports alerts for consumers and scheduling services for sports bars, it guarantees that no fan ever misses an instant classic.
He started his career at Trilogy, an enterprise software consulting firm. Initially hired as an Integration Consultant, his best work was done after a promotion to Senior Prototype Architect, where he worked mostly on creating B2C solutions. A 4-month redesign project for Lexus.com increased online leads by 200%. A proof of concept for a new online shopping paradigm for consumer electronics prompted a former Executive VP at Best Buy to exclaim, "I now understand why our web site never worked."
He then worked as Geek In Residence for T3, an interactive advertising agency in Austin, Texas. His role had influence on the full lifecycle of projects from concepting and pre-sales through development and deployment. He also gave internal tech talks ranging from Intelligent Browser Caching to the State of Social Networking.
Mark's client list includes Best Buy, Boeing, Chase, Chrysler, Dell, Dodge, Ford, Ford of Europe, General Motors, HP, JC Penney, Jeep, John Deere, Lands' End, Lexus, Microsoft, Mitsubishi, Nissan, Prudential, Safeco, Sun, and Toyota.
"He was known at Trilogy for doing great work, for delivering in a huge way with very tight time frames, for always delivering quality, and for his creative talent. Mark's work here contributed to over $20M in revenue growth for the company."
– VP of Presales, Trilogy

You could always spot a demo or prototype with which Mark was involved – the functional aspects were there, like any other demo, but the overall polish, look-and-feel, and "pop" of the final product were miles ahead of expectations and consistently wowed our prospective customers.
– Senior Delivery Manager, Trilogy

bright, articulate, funny, inquisitive and as calm as they come.
-Senior Copywriter, T3